Custom Logos
Custom Logos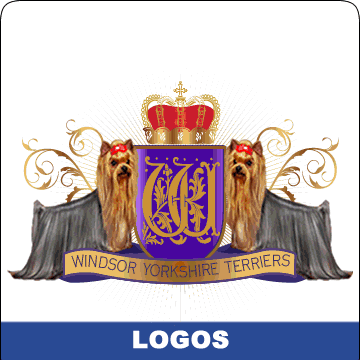 What kind of logo do you need?
Logos can be developed a few ways...as line art (which is ideal for digitizing and more controlled printing), or as an illustration,or you can combine the styles (combining an illustration with a photo and text).

Normally I need a week if it is done las a line drawing, if it is a combination of illustration and text I need three weeks. If you have photo of what you are looking for that helps me envision what you might be looking for.
How do I approve the logo?
A jpeg of the artwork will be emailed to you for approval before your item is shipped. We will provide you with a few formats so you will be ready to roll out your new look. If you need business cards, we can do that too. I will forward your final design to Vista Print for printing, shipping directly to your door.
Can I make changes?
Absolutely. That's why we send a proof. We want you to be happy with the finished art. Three adjustments may be made at no charge. Sometime we need to make a minor adjustment, since sometimes a photo misses a little feature that makes them yours. Adjustments after the third one will be charged back at fifty dollars per hour.
How is my art shipped to me?
Shipped as a CD or DVD by US mail, with a use agreement allowing you to reproduce the logo as you need.
How expensive is this?
If you just need a clean version of a current logo, normally about fifty dollars. For a new logo call to discuss as every job is different. Pricing for breeder logos start at 200 dollars and goes up to 350 US dollar. A fifty percent deposit is due before we can start.
Who owns the copyright?
When the artwork is done as a custom item for an individual, club or kennel, the copyright is normally assigned to both you and Cimmaron LLC with a full usage agreement assigned to you. If you are looking for a full release, this needs to be agreed to prior development. A tomb drive will be provided to you with your finished logo in several printable and web formats. send me a request. When all else fails or you have question, just email Cimmaron Dog Art by clicking here.
Software: Kryptronic eCommerce, Copyright 1999-2023 Kryptronic, Inc. Exec Time: 0.27007 Seconds Memory Usage: 4.114731 Megabytes